GLIL Infrastructure investment strategy hailed at LAPF Investments Awards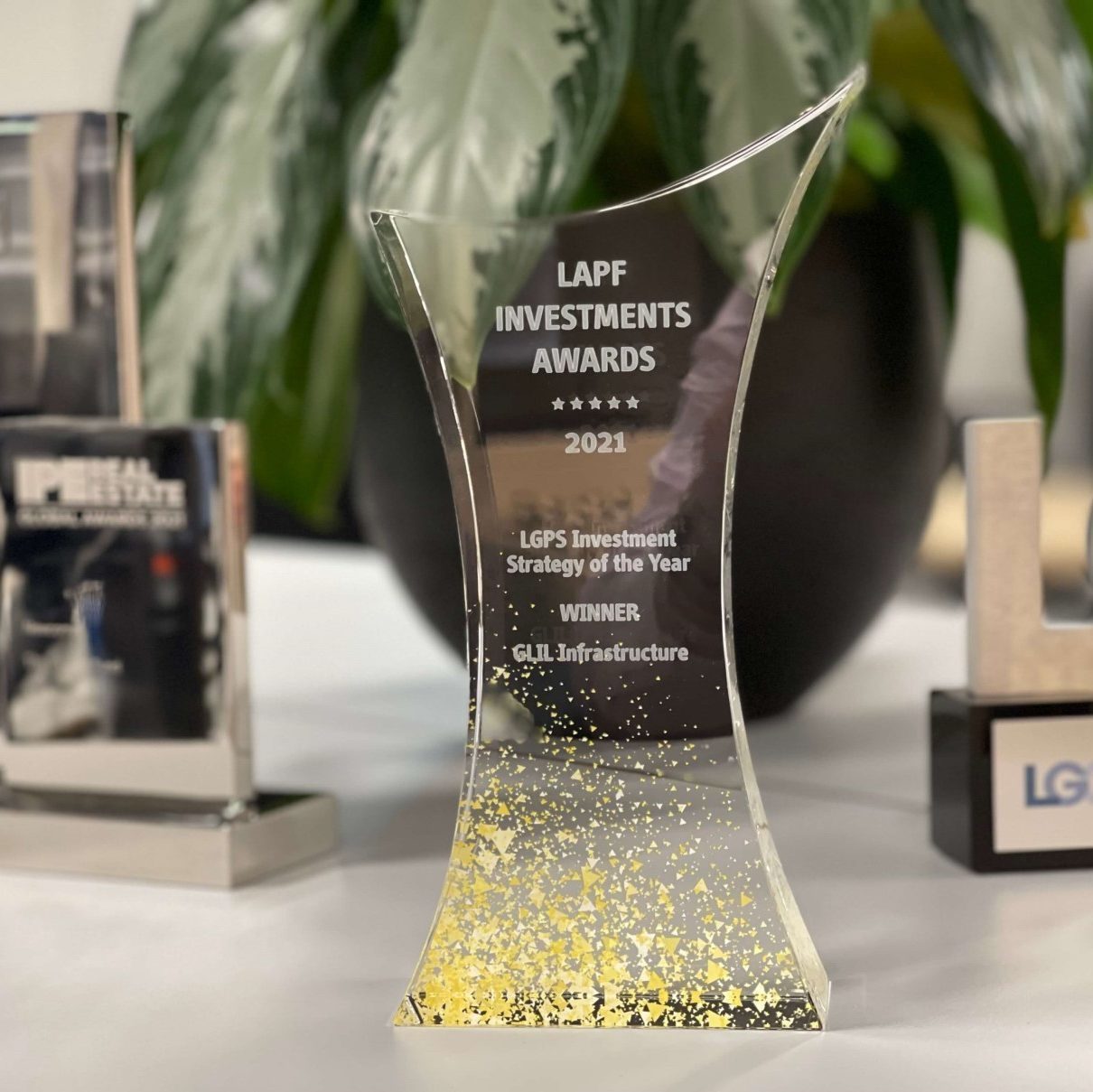 GLIL Infrastructure won the award for LGPS Investment Strategy of the Year at the LAPF Investments Awards 2021, which celebrate outstanding achievements among the local government pension scheme (LGPS) community.

The ceremony took place at The Underglobe in London on Wednesday 30 March 2022, delayed from December due to COVID restrictions.

Ted Frith, COO at GLIL Infrastructure, said: "This success is testament to the team's hard work, ingenuity and commitment to identifying long-term, sustainable opportunities to bring the benefits of UK infrastructure investment to pension funds."

The judges commented: "The winner has over the last year demonstrated the ability to invest in assets with good ESG credentials, providing sustainable returns for investors and creating value for local communities."

The £2.5 billion fund was recognised for a record year of activity, including:
£650m of new commitments from existing members, the highest on record.
Appointment as an infrastructure partner for Nest, the government-established defined contribution workplace pension provider, a landmark partnership.
Significant UK green energy investments in Flexion Energy, the specialist utility and energy storage infrastructure company, global renewable energy investor Cubico and energy infrastructure provider Smart Meter Assets.
GLIL also deepened its ESG focus and expertise with the appointment of infrastructure and renewable energy investment specialist Dr Patricia Rodrigues Jenner.

Patricia brought with her two decades' experience in infrastructure investing and is now providing input into GLIL's investment process from start to finish.