Cory, part of the Semperian portfolio, reaches financial close on UK's most efficient energy from waste facility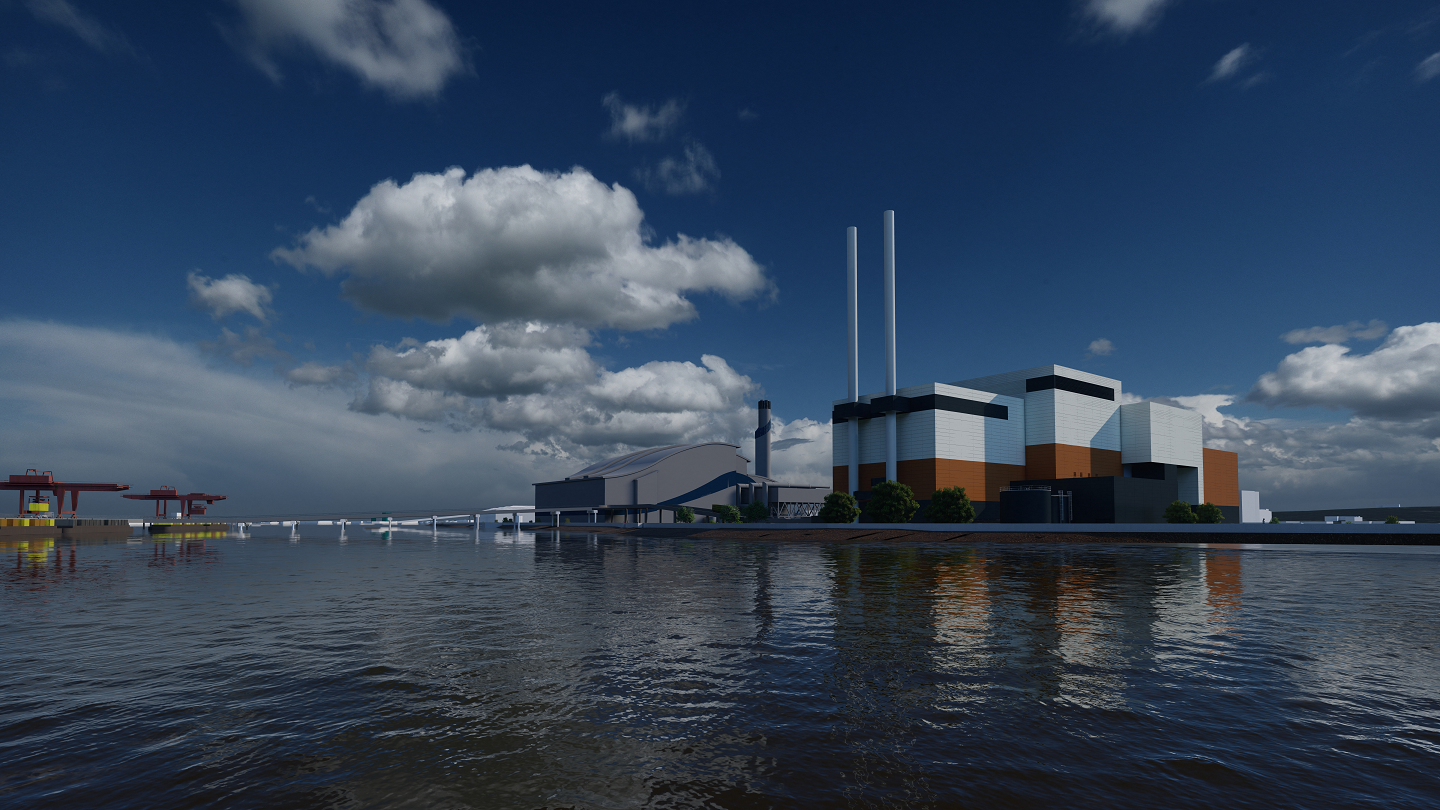 New facility will divert c. 650,000 tonnes of waste from landfill and help to address shortfall in waste processing capacity in the South East

140 new jobs will be directly supported
Facility will be complemented by an industry-leading decarbonisation project to cut 1.4million tonnes of CO2 per annum by 2030
Riverside 2 will be one of the UK's largest EfW facilities and will divert around 650,000 tonnes of non-recyclable waste a year from landfill, converting it into enough low-carbon electricity to power up to 140,000 homes. Emissions reduction remains a priority for Cory, and Riverside 2 will have the lowest Nitrogen Oxide (NOx) levels of any UK EfW facility.

Once complete, the facility will provide c.140 new jobs across operations, river infrastructure and head office including apprenticeship opportunities.
The future growth of the business is underpinned by a commitment to sustainability and reducing environmental impacts on the local area. As part of this, Cory is progressing an industry-leading decarbonisation project, which will also be located at the Belvedere site and has the potential to deliver 1.4 million tonnes of CO2 savings per annum by 2030. The planned project includes Carbon Capture and Storage (CCS) technology as well as green hydrogen generation – both elements have recently been designated as Nationally Significant Infrastructure Projects by the Department for Business, Energy and Industrial strategy. One of the UK's largest heat networks is also planned, to be delivered in partnership with Vattenfall.
Dougie Sutherland, CEO of Cory, said: "This is a huge milestone not only for Cory, but also for London and for the development of the UK's low-carbon infrastructure. We are making a significant investment to ensure that we process non-recyclable waste to the highest standards at a site that is enabled for carbon capture and hydrogen production. This facility is being built to deliver a world-class service for the communities, businesses, and local authorities that really care about the environment.
"We are always looking for ways to mitigate our environmental impact. Riverside 2 will have the UK's lowest NOx levels, will take refuse vehicles off our roads by transporting waste via the River Thames, and will be connected to one of the UK's largest heat networks."
Cory has further strengthened its relationship with Hitachi Zosen Inova (HZI) by awarding the company with the Engineering, Procurement and Construction contract for Riverside 2. The existing facility was also built by HZI, and Riverside 2 will utilise the same moving grate technology used at Riverside 1. Construction will begin in January 2023, with the facility due to be operational in 2026.
About Cory Group
Cory is one of the UK's leading waste management and recycling companies.
Cory operates one of the largest energy from waste facilities in the United Kingdom, with a unique river-based infrastructure on the Thames for delivering waste.
The company currently works directly with the Western Riverside Waste Authority to process recyclable and non-recyclable waste, and has partnerships with eight London Boroughs including Hammersmith and Fulham, Lambeth, Wandsworth, Bexley, Tower Hamlets, the Royal Borough of Kensington and Chelsea, Barking and Dagenham, and the City of London. It has recently signed a contract to take waste from Hertfordshire County Council from April 2024.
Key statistics from 2021 include:
782,000 tonnes of non-recyclable waste were diverted from landfill, saving 170,000 tonnes of CO2 from being released into the atmosphere.
532 GWh of baseload electricity generated.
170,000 tonnes of ash were turned into aggregate for construction.
71,000 tonnes of recyclable waste were sorted.
Cory is planning to invest more than £1 billion in its operations and river infrastructure over the coming years. This includes the planned Riverside 2 energy from waste facility next to the company's existing facility in Belvedere, and an ambitious decarbonisation project which could deliver 1.4 million tonnes of CO2 savings per annum by 2030.
For further information, please visit http://www.corygroup.co.uk/